Food Plot and Whitetail Deer Habitat Specialists
We Are A Full Service Company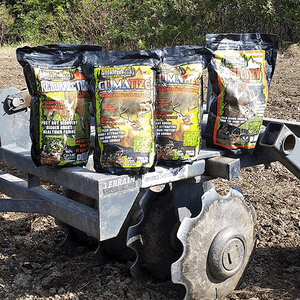 Food Plot Installation
This service includes soil testing, brush hogging, adding lime/fertilizer, rototilling, seed installation, and culti-packing the seedbed.   
More Services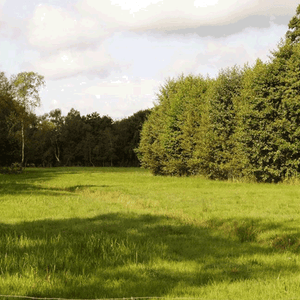 Property Consultation
From the ground-up, KFP will meet with you on your property and give you a full evaluation of your property and all potential it holds.
More Services
Timber Consultation
We have a team of Foresters who can evaluate your tree species, their age structure, and overall health of your forest. A Properly managed forest increases the property's value. This directly influences your investment portfolio while creating cash flow for years to come.
More services
What hunters say
Swipe to see more
This is my 1st year using killer food plot seed blends and so far they have been the best growing and looking food plots I have ever had on my farm!!!! Nick absolutlety knows his stuff when comes to planting and growing great food sources

TeJay M. -
I just started planting killer food plots this year and I must say I was amazed on the increase of my deer the plots brought! I can't wait until 2019 Ohio season to come up! Thanks again Nick for all the help! If there is any concern on any food plot Nick Percy is the man to talk to!

Mike B
I have tried multiple other seed brands over the years, because I'm always trying to improve our hunting property. I first used KFP products this year, and they now have a life long customer! This stuff grew faster and better than anything else on the market I have tried. The customer service is unlike any other. Thank you Killer Food Plots for an outstanding product.

Dylan C
A true down to earth group of people that are always treating customers in a very honest way with a wonderful true and tried product.

Anthony C
Last year for bait, better get your food plots going. I HIGHLY RECCCOMEND KILLER FOOD PLOTS. If you want someone to handle it from start to finish Nick's the guy. I did last year and the results were amazing. Now's the perfect time for fall plots.

PATRICK HYLANT JR / CEO - Nexus Outdoors
I used both the blueberry and grape Suffuze at every bait site and everyone saw bears, I used the Grape Suffuze at my trap site. Awesome products! Will never bait or hunt without them.

Bryan Flowers
"Thanks Killer Food Plots for a great product. Planted carnage brassicas, surrounded by border patrol. This wide 10 came into the food plot with a doe and I got to watch him rip out a huge turnip and eat it. Can't believe how this product pulls in the deer during day light hours."

Author's Scott VanEerden
"NickWords cannot express the gratitude for being part of your team. We've been planning Killer Food Plot blends on our farms for several years. We've seen the results each and every year and the progression of antler growth every year. Well today we saw the results first hand with the biggest deer I've ever had the pleasure of being around. Johnny Butler my best friend killed a 195 1/2 17 point Giant! "

Flint Northcutt
KFP Premium Seed Products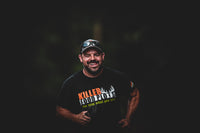 About Killer Food Plots
Established based on the visions, dreams and passion of its former founder, Nick Percy, who passed away suddenly in October, 2021. He was introduced to whitetail hunting in 1990 by his best friend Rich and his passion for the outdoors and developing premier whitetail habitat had been growing for over 30 years. Rich has now taken over for Nick to carry on what Nick had started. Killer Food Plots approaches each new challenge with a genuine passion, love, respect and knowledge for whitetail deer, their nutrition and creating premier habitat. We spend time educating ourselves about the best nutrition, habitat and current issues regarding whitetails and their habitat from the ground up!